Masturbate? No! I don't masturbate. Is probably the first thing you'll hear from any women and thats not true.
Well, Most of the women don't really talk about them masturbating. A research shows that most of the women over the age of 18 have masturbated atleast once. According to the Indiana University's National Survey Of Sexual Health And Behavior (NSSHB) Found that Around 2000 women aged between 18 to 60, 15% Masturbated 1 to 3 times a week. About 52% of women have never pleasures themselves once.
In the survey, More than half of them said they did it for an orgasm, while 34% said they did it for relaxation and 22% to fall asleep.
Men Masturbate far more frequently than women do. Masturbating is a normal, healthy and enjoyable experience. Then why women and masturbation a taboo?
As Chalabi points out, women are less likely to try masturbating, however, there is still a large gender gap when it comes to routine masturbation.
Only 7.9 percent of women between the ages of 25 and 29 masturbate two to three times a week whereas 23.4 percent of men do.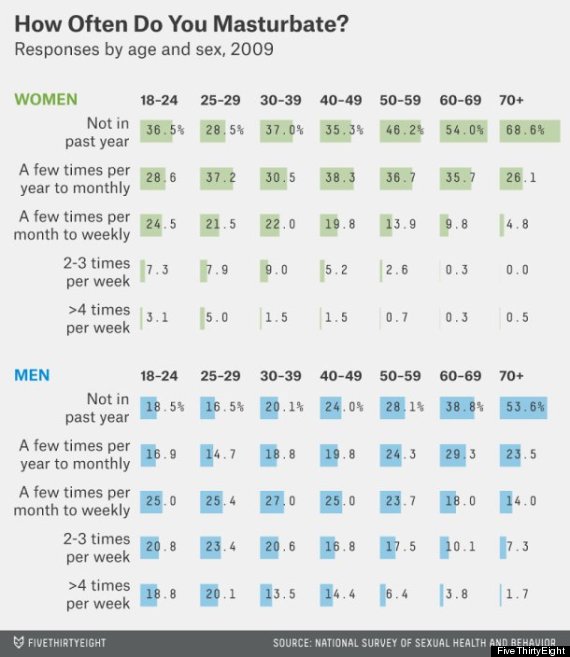 Infographic credited to Mona Chalabi and FiveThirtyEight.
Click here to know few things that women lie about and you probably didn't know.